UPDATE 4-India's coronavirus cases hit record as Mumbai prepares for new lockdown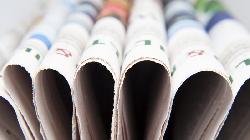 * India records 184,372 new coronavirus infections
* Reports of queues, oxygen shortages at some hostpitals
* Business capital Mumbai to lock down at midnight
* Thousands still bathe together at Kumbh Mela festival (Adds quote, pars 10-11)
By Shilpa Jamkhandikar and Sumit Khanna
MUMBAI/AHMEDABAD, India, April 14 (Reuters) - India's new coronavirus infections hit a record level on Wednesday with Mumbai set to be locked down at midnight, but hundreds of thousands of pilgrims still thronged to a religious festival in the north of the country.
The country reported 184,372 cases in the last 24 hours, health ministry data showed, taking total infections to 13.9 million. Deaths rose by 1,027, for a toll of 172,085.
After reporting less than 10,000 cases per day earlier this year, India has been the world's worst-hit country since April 2. The government blames https://www.reuters.com/article/us-health-coronavirus-india-surge-idUSKBN2BV129 a widespread failure to heed curbs on movement and social interaction among the population of 1.39 billion people.
The rise in cases comes as India's richest state, Maharashtra, the epicentre of the national second wave, is due to enter a full lockdown at midnight (1830 GMT) until the end of April to contain the spread of the virus. The state accounts for about a quarter of the country's total coronavirus cases.
India's commercial capital Mumbai was bustling with shoppers, stocking up before the lockdown comes into effect.
"We don't know if we will be allowed to set up our stalls from tomorrow, so we're asking our customers to stock up as much as possible today," said Susheela, a street vegetable vendor, who goes by only her first name.
There were snaking lines outside many grocery stores as residents waited to enter.
Elsewhere, over-stretched private hospitals are turning patients away, placing an increasing burden on government facilities.
In the western state of Gujurat, a Reuters witness saw a long queue of ambulances waiting outside Ahmedabad Civil Hospital on Wednesday, with some patients being treated there while they waited.
"My wife tested positive for COVID-19 on Sunday. We called an ambulance this morning to bring her to hospital as she was facing difficulty in breathing," Becharbhai Waghela, who was accompanying his wife Shantaben, 61, told Reuters.
"We have been waiting in the ambulance outside the hospital campus for the last two hours."
A hospital source, who declined to be named as he is not authorised to speak publicly, said a lot of private hospitals were short of oxygen and were sending their patients to public hospitals.
CROWDS OF PILGRIMS
Chhattisgarh state - one of several hinterland regions struggling with a surge in cases - set up a temporary 370-bed hospital in an indoor stadium.
"The way COVID-19 cases are rising and people are getting hypoxia or low level of oxygen in the blood, there is a shortage of oxygen supply," said Avinash Chaturvedi, a doctor at the facility.
"We have converted this stadium into a COVID care centre to deal with that situation."
Despite this, hundreds of thousands of devout Hindus gathered to bathe in the Ganges river in the northern city of Haridwar on Wednesday, the third major bathing day of the weeks-long Kumbh Mela festival.
Sanjay Gunjyal, the inspector general of police at the festival, said around 650,000 people had bathed on Wednesday morning.
"People are being fined for not following social distancing in non-crowded ghats (bathing areas), but it is very hard to fine people in the main ghats, which are very crowded," he said.
There was little evidence of social distancing or mask-wearing, according to a Reuters witness.
More than a thousand cases have been reported in Haridwar district in the last two days, according to government data.
Comment Guidelines
We encourage you to use comments to engage with users, share your perspective and ask questions of authors and each other. However, in order to maintain the high level of discourse we've all come to value and expect, please keep the following criteria in mind:
Enrich

the conversation

Stay focused and on track.

Only post material that's relevant to the topic being discussed.

Be respectful.

Even negative opinions can be framed positively and diplomatically.

Use standard writing style.

Include punctuation and upper and lower cases.

NOTE

: Spam and/or promotional messages and links within a comment will be removed

Avoid profanity, slander or personal attacks

directed at an author or another user.
Don't Monopolize the Conversation. We appreciate passion and conviction, but we also believe strongly in giving everyone a chance to air their thoughts. Therefore, in addition to civil interaction, we expect commenters to offer their opinions succinctly and thoughtfully, but not so repeatedly that others are annoyed or offended. If we receive complaints about individuals who take over a thread or forum, we reserve the right to ban them from the site, without recourse.
Only English comments will be allowed.
Perpetrators of spam or abuse will be deleted from the site and prohibited from future registration at Investing.com's discretion.

Vik Cha

@Vik Cha

Brush up ur knowledge b4 writing.Good tht u changed the title.

Angela Mitra

@Angela Mitra

Lets not point out at each other and differentiate as Hindus n Muslims!! We Indians are to be blamed for our over enthusiasm towards religion overlooking grave Covid scenario.Let each Indian be responsible...in the Covid world meter its counted as an Indian who gets infected or dies and not as a Hindu or Muslim!!

Comment Guidelines

We encourage you to use comments to engage with users, share your perspective and ask questions of authors and each other. However, in order to maintain the high level of discourse we've all come to value and expect, please keep the following criteria in mind:

Enrich

the conversation

Stay focused and on track.

Only post material that's relevant to the topic being discussed.

Be respectful.

Even negative opinions can be framed positively and diplomatically.

Use standard writing style.

Include punctuation and upper and lower cases.

NOTE

: Spam and/or promotional messages and links within a comment will be removed

Avoid profanity, slander or personal attacks

directed at an author or another user.
Don't Monopolize the Conversation. We appreciate passion and conviction, but we also believe strongly in giving everyone a chance to air their thoughts. Therefore, in addition to civil interaction, we expect commenters to offer their opinions succinctly and thoughtfully, but not so repeatedly that others are annoyed or offended. If we receive complaints about individuals who take over a thread or forum, we reserve the right to ban them from the site, without recourse.
Only English comments will be allowed.

Perpetrators of spam or abuse will be deleted from the site and prohibited from future registration at Investing.com's discretion.

Good that you change the word hindu from title! Next time think before you post this kind of rubbish

hemant singh panwar

@hemant singh panwar

something not right with the title though. we are witnessing the spread everywhere, why you blame Kumbh only ?

satyabrata nayak

@satyabrata nayak

the reason of second wave corona due careless behaviour

Rakesh Prasad

@Rakesh Prasad

what a wierd correlation! Kumbh bath happens in uttarakhand several km away from Mumbai, Pune Ahmedabad and other corona epicenter. Yes, Kumbh mela must be avoided. But it seems you are intentionally blaming kumbh for all these corona mess? So much to please you international masters? BAD REPORTING INDEED!

Comment Guidelines

We encourage you to use comments to engage with users, share your perspective and ask questions of authors and each other. However, in order to maintain the high level of discourse we've all come to value and expect, please keep the following criteria in mind:

Enrich

the conversation

Stay focused and on track.

Only post material that's relevant to the topic being discussed.

Be respectful.

Even negative opinions can be framed positively and diplomatically.

Use standard writing style.

Include punctuation and upper and lower cases.

NOTE

: Spam and/or promotional messages and links within a comment will be removed

Avoid profanity, slander or personal attacks

directed at an author or another user.
Don't Monopolize the Conversation. We appreciate passion and conviction, but we also believe strongly in giving everyone a chance to air their thoughts. Therefore, in addition to civil interaction, we expect commenters to offer their opinions succinctly and thoughtfully, but not so repeatedly that others are annoyed or offended. If we receive complaints about individuals who take over a thread or forum, we reserve the right to ban them from the site, without recourse.
Only English comments will be allowed.

Perpetrators of spam or abuse will be deleted from the site and prohibited from future registration at Investing.com's discretion.

what a wierd correlation! Kumbh bath happens in uttarakhand several km away from Mumbai, Pune Ahmedabad and other corona epicenter. Yes, Kumbh mela must be avoided. But it seems you are intentionally blaming kumbh for all these corona mess? So much to please you international masters? BAD REPORTING INDEED!

what a wierd correlation! Kumbh bath happens in uttarakhand several km away from Mumbai, Pune Ahmedabad and other corona epicenter. Yes, Kumbh mela must be avoided. But it seems you are intentionally blaming kumbh for all these corona mess? So much to please you international masters? BAD REPORTING INDEED!

Ajit Pardeshi

@Ajit Pardeshi

clearly you have something against the Hindus

Balaram Behera

@Balaram Behera

This spread shd not be looked fm religious prospective, let's be cautious as it cld be epicentre..Mind it , most of participants are not wealthy to afford a ICU.

Comment Guidelines

We encourage you to use comments to engage with users, share your perspective and ask questions of authors and each other. However, in order to maintain the high level of discourse we've all come to value and expect, please keep the following criteria in mind:

Enrich

the conversation

Stay focused and on track.

Only post material that's relevant to the topic being discussed.

Be respectful.

Even negative opinions can be framed positively and diplomatically.

Use standard writing style.

Include punctuation and upper and lower cases.

NOTE

: Spam and/or promotional messages and links within a comment will be removed

Avoid profanity, slander or personal attacks

directed at an author or another user.
Don't Monopolize the Conversation. We appreciate passion and conviction, but we also believe strongly in giving everyone a chance to air their thoughts. Therefore, in addition to civil interaction, we expect commenters to offer their opinions succinctly and thoughtfully, but not so repeatedly that others are annoyed or offended. If we receive complaints about individuals who take over a thread or forum, we reserve the right to ban them from the site, without recourse.
Only English comments will be allowed.

Perpetrators of spam or abuse will be deleted from the site and prohibited from future registration at Investing.com's discretion.

Dhavan Sonani

@Dhavan Sonani

where were these hindu enthusiasts when abusing tabhligi jamat for the spread? you are same. No difference at all

Neeraj Gupta

@Neeraj Gupta

Do the writer even knows how much is the difference between uttrakhand and maharashtra .... just get some basic knowledge before writing something

Angelina Willims

@Angelina Willims

let them come and take a dip in Maharashtra and tabhliki jamat

kapil vegad

@kapil vegad

I think Wirters Are Not From India...Senseless Talking Kumbh-Mela Spreading Corona LoL...Mr. Writers Funny Journalism Try another way😅😅😅

Comment Guidelines

We encourage you to use comments to engage with users, share your perspective and ask questions of authors and each other. However, in order to maintain the high level of discourse we've all come to value and expect, please keep the following criteria in mind:

Enrich

the conversation

Stay focused and on track.

Only post material that's relevant to the topic being discussed.

Be respectful.

Even negative opinions can be framed positively and diplomatically.

Use standard writing style.

Include punctuation and upper and lower cases.

NOTE

: Spam and/or promotional messages and links within a comment will be removed

Avoid profanity, slander or personal attacks

directed at an author or another user.
Don't Monopolize the Conversation. We appreciate passion and conviction, but we also believe strongly in giving everyone a chance to air their thoughts. Therefore, in addition to civil interaction, we expect commenters to offer their opinions succinctly and thoughtfully, but not so repeatedly that others are annoyed or offended. If we receive complaints about individuals who take over a thread or forum, we reserve the right to ban them from the site, without recourse.
Only English comments will be allowed.

Perpetrators of spam or abuse will be deleted from the site and prohibited from future registration at Investing.com's discretion.

Ronak Patel

@Ronak Patel

most of the cases are from Maharashtra. And there is no Ganga in Maharashtra. People can write literally anything

Comment Guidelines

We encourage you to use comments to engage with users, share your perspective and ask questions of authors and each other. However, in order to maintain the high level of discourse we've all come to value and expect, please keep the following criteria in mind:

Enrich

the conversation

Stay focused and on track.

Only post material that's relevant to the topic being discussed.

Be respectful.

Even negative opinions can be framed positively and diplomatically.

Use standard writing style.

Include punctuation and upper and lower cases.

NOTE

: Spam and/or promotional messages and links within a comment will be removed

Avoid profanity, slander or personal attacks

directed at an author or another user.
Don't Monopolize the Conversation. We appreciate passion and conviction, but we also believe strongly in giving everyone a chance to air their thoughts. Therefore, in addition to civil interaction, we expect commenters to offer their opinions succinctly and thoughtfully, but not so repeatedly that others are annoyed or offended. If we receive complaints about individuals who take over a thread or forum, we reserve the right to ban them from the site, without recourse.
Only English comments will be allowed.

Perpetrators of spam or abuse will be deleted from the site and prohibited from future registration at Investing.com's discretion.

Hope more people will do so ! Why u ppl only target hindus

Comment Guidelines

We encourage you to use comments to engage with users, share your perspective and ask questions of authors and each other. However, in order to maintain the high level of discourse we've all come to value and expect, please keep the following criteria in mind:

Enrich

the conversation

Stay focused and on track.

Only post material that's relevant to the topic being discussed.

Be respectful.

Even negative opinions can be framed positively and diplomatically.

Use standard writing style.

Include punctuation and upper and lower cases.

NOTE

: Spam and/or promotional messages and links within a comment will be removed

Avoid profanity, slander or personal attacks

directed at an author or another user.
Don't Monopolize the Conversation. We appreciate passion and conviction, but we also believe strongly in giving everyone a chance to air their thoughts. Therefore, in addition to civil interaction, we expect commenters to offer their opinions succinctly and thoughtfully, but not so repeatedly that others are annoyed or offended. If we receive complaints about individuals who take over a thread or forum, we reserve the right to ban them from the site, without recourse.
Only English comments will be allowed.

Perpetrators of spam or abuse will be deleted from the site and prohibited from future registration at Investing.com's discretion.

Remove ur app seeing this type of reporting

hari krishna

@hari krishna

mass crowd gathering to be avoided

hari krishna

@hari krishna

mass crowd gathering to be avoided

DHRUV CHAUDHARY

@DHRUV CHAUDHARY

What about golden temple in Punjab?0 cases?

DHRUV CHAUDHARY

@DHRUV CHAUDHARY

What about golden temple in Punjab?0 cases?

deepakcoach sharma

@deepakcoach sharma

It appears ( journalists) they are bent upon creating shivers and panic among masses instead of educating and being normal . The time is ripe to teach news reporters instead.Biased reporting