CORRECTED-India's Modi scorned over reckless rallies, religious gathering amid virus mayhem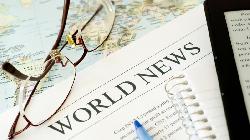 (Corrects para 4 to show India decommissioned high denomination banknotes in 2016, not 2014)
By Krishna N. Das and Aftab Ahmed
NEW DELHI, April 19 (Reuters) - Many Indians are pillorying Prime Minister Narendra Modi over his response to a scary surge in coronavirus cases, sickened by him addressing tens of thousands of people at state election rallies and letting Hindu devotees congregate for a festival.
Tags like #ResignModi and #SuperSpreaderModi have trended on Twitter in the past two days, as bodies piled up in mortuaries and crematoriums, and desperate cries for hospital beds, medical oxygen and coronavirus tests flooded social media.
Having swept to power in 2014 with the biggest single party majority in decades, Modi is unused to such public roasting.
He has diced with losing support before by springing unpopular reforms, notably after he decommissioned high denomination banknotes overnight in 2016, and last year, when his agricultural reforms provoked months of mass protests by angry farmers.
But this is different. The economy has struggled to recover following a months-long lockdown last year, yet for all the hardship suffered then, the second wave of the coronavirus epidemic is proving deadlier than the first.
India is currently recording more new cases of coronavirus than any other country, and this week it is expected to rise above the high tide of the epidemic seen in the United States, when daily new cases peaked at nearly 300,000 in early January. in India have risen to nearly 179,000. Modi and his ministers have campaigned heavily ahead of state elections in West Bengal, where opinion polls showed the prime minister's Bharatiya Janata Party (BJP) was in a tight race with a regional party that rules the state.
"You hold rallies as people head to funerals," Akhilesh Jha, the data head of the federal Department of Science & Technology, wrote in Hindi on LinkedIn (NYSE: LNKD ), in a rare public outburst by a government official.
"People will hold you accountable, you keep doing your rallies."
Several other government officials privately shared similar sentiments with Reuters.
The eight-phase voting in West Bengal ends on April 29.
Whatever happens there, Modi doesn't have to worry about a national vote until 2024, but presently it is hard to say when India's coronavirus epidemic will subside.
A government spokesman did not respond to queries on criticism of Modi. But Piyush Goyal, the minister for railways, commerce and industry, told Reuters television partner ANI that Modi was working for many hours a day to manage the crisis.
On Saturday, Modi requested religious leaders to only symbolically celebrate a festival known as Kumbh Mela, after tens of thousands of Hindu devotees gathered daily in close proximity to immerse themselves in the Ganges.
But that was on the seventeenth day of the festival scheduled to run until the end of April, and it is yet to be officially called off despite authorities detecting hundreds of infections among participants who had poured in from across the country. it isn't a force in the state, the main national opposition Congress party on Sunday called off election rallies in Bengal. But the BJP has insisted on its candidates "constitutional right" to campaign for at least 14 days.
COVID-19 cases in Bengal, meanwhile, have quadrupled since the start of April, and at least three election contestants have died.
"How many deaths does it take 'til he knows, that too many people have died?" Nirupama Menon Rao, a former foreign secretary, asked on Twitter.
Comment Guidelines
We encourage you to use comments to engage with users, share your perspective and ask questions of authors and each other. However, in order to maintain the high level of discourse we've all come to value and expect, please keep the following criteria in mind:
Enrich

the conversation

Stay focused and on track.

Only post material that's relevant to the topic being discussed.

Be respectful.

Even negative opinions can be framed positively and diplomatically.

Use standard writing style.

Include punctuation and upper and lower cases.

NOTE

: Spam and/or promotional messages and links within a comment will be removed

Avoid profanity, slander or personal attacks

directed at an author or another user.
Don't Monopolize the Conversation. We appreciate passion and conviction, but we also believe strongly in giving everyone a chance to air their thoughts. Therefore, in addition to civil interaction, we expect commenters to offer their opinions succinctly and thoughtfully, but not so repeatedly that others are annoyed or offended. If we receive complaints about individuals who take over a thread or forum, we reserve the right to ban them from the site, without recourse.
Only English comments will be allowed.
Perpetrators of spam or abuse will be deleted from the site and prohibited from future registration at Investing.com's discretion.

Girish Phalke

@Girish Phalke

but you will not speak why Maharshtra has the highest no of COVID cases despite no elections there.... because you have to run agneda funded by George Soros..

Comment Guidelines

We encourage you to use comments to engage with users, share your perspective and ask questions of authors and each other. However, in order to maintain the high level of discourse we've all come to value and expect, please keep the following criteria in mind:

Enrich

the conversation

Stay focused and on track.

Only post material that's relevant to the topic being discussed.

Be respectful.

Even negative opinions can be framed positively and diplomatically.

Use standard writing style.

Include punctuation and upper and lower cases.

NOTE

: Spam and/or promotional messages and links within a comment will be removed

Avoid profanity, slander or personal attacks

directed at an author or another user.
Don't Monopolize the Conversation. We appreciate passion and conviction, but we also believe strongly in giving everyone a chance to air their thoughts. Therefore, in addition to civil interaction, we expect commenters to offer their opinions succinctly and thoughtfully, but not so repeatedly that others are annoyed or offended. If we receive complaints about individuals who take over a thread or forum, we reserve the right to ban them from the site, without recourse.
Only English comments will be allowed.

Perpetrators of spam or abuse will be deleted from the site and prohibited from future registration at Investing.com's discretion.

Rakesh Prasad

@Rakesh Prasad

And indian people still vote to illiterate and Uneducated Modi. Shame on those who lost his soul who vote to Modi.

Comment Guidelines

We encourage you to use comments to engage with users, share your perspective and ask questions of authors and each other. However, in order to maintain the high level of discourse we've all come to value and expect, please keep the following criteria in mind:

Enrich

the conversation

Stay focused and on track.

Only post material that's relevant to the topic being discussed.

Be respectful.

Even negative opinions can be framed positively and diplomatically.

Use standard writing style.

Include punctuation and upper and lower cases.

NOTE

: Spam and/or promotional messages and links within a comment will be removed

Avoid profanity, slander or personal attacks

directed at an author or another user.
Don't Monopolize the Conversation. We appreciate passion and conviction, but we also believe strongly in giving everyone a chance to air their thoughts. Therefore, in addition to civil interaction, we expect commenters to offer their opinions succinctly and thoughtfully, but not so repeatedly that others are annoyed or offended. If we receive complaints about individuals who take over a thread or forum, we reserve the right to ban them from the site, without recourse.
Only English comments will be allowed.

Perpetrators of spam or abuse will be deleted from the site and prohibited from future registration at Investing.com's discretion.

GAURAV RAUT

@GAURAV RAUT

My religious sentiments are badly hurt after my PM asked to celebrate the remaining Kumbh symbolically. No public gathering is equivalent to meaningless Kumbh. Without public gathering celebration of Kumbh is like Gulab Jamun without sugar syrup.

Comment Guidelines

We encourage you to use comments to engage with users, share your perspective and ask questions of authors and each other. However, in order to maintain the high level of discourse we've all come to value and expect, please keep the following criteria in mind:

Enrich

the conversation

Stay focused and on track.

Only post material that's relevant to the topic being discussed.

Be respectful.

Even negative opinions can be framed positively and diplomatically.

Use standard writing style.

Include punctuation and upper and lower cases.

NOTE

: Spam and/or promotional messages and links within a comment will be removed

Avoid profanity, slander or personal attacks

directed at an author or another user.
Don't Monopolize the Conversation. We appreciate passion and conviction, but we also believe strongly in giving everyone a chance to air their thoughts. Therefore, in addition to civil interaction, we expect commenters to offer their opinions succinctly and thoughtfully, but not so repeatedly that others are annoyed or offended. If we receive complaints about individuals who take over a thread or forum, we reserve the right to ban them from the site, without recourse.
Only English comments will be allowed.

Perpetrators of spam or abuse will be deleted from the site and prohibited from future registration at Investing.com's discretion.

GAURAV RAUT

@GAURAV RAUT

My religious sentiments are badly hurt after my PM asked to celebrate the remaining Kumbh symbolically. No public gathering is equivalent to meaningless Kumbh. Without public gathering celebration of Kumbh is like Gulab Jamun without sugar syrup.

Manvinder Batra

@Manvinder Batra

Andh Bhakt bhi market mein CALLs leke baithe hai... apke article se gussa hain.. That's why in March Market records highest ever Calls buying and shorts in PUT. Har Har Modi now will take VIX to new hihgs again.

sasi ganapathy

@sasi ganapathy

Adarsh Roy

@Adarsh Roy

this kind of should not be here. There are already tons of news channels, youtube channels for this. Then why we not we use them and get biased for market .Everything have proper place to do simply

Adarsh Roy

@Adarsh Roy

this kind of should not be here. There are already tons of news channels, youtube channels for this. Then why we not we use them and get biased for market .Everything have proper place to do simply

If this type of political articles published regularly on financial app. I requestd to the people to boycott it.

If this type of political articles published regularly on financial app. I requestd to the people to boycott this app. and website.

If this type of political articles published regularly on financial app. I requestd to the people to boycott this app. and website.

SUBHRANSU DE

@SUBHRANSU DE

Very true observation.  Good article

M S Karthik

@M S Karthik

feku writes his own rules

kawaljit singh Kohli

@kawaljit singh Kohli

the corona virus rules are for only general public and not for leaders who have claimed that more gathering in his meeting????

alam kamil

@alam kamil

What face Modi Gov has in advising people to follow covid appropriate behavior when their own cadre and leaders are openly flouting it in their masd rallies.

Shabbirali Choudhary

@Shabbirali Choudhary

Jram Td

@Jram Td

surprised to read absurd comments on well written real tragedy happening in india.when will these people start thinking without any bias?

Sukhmit Nandha

@Sukhmit Nandha

This is directly linked with economy , he should have follow the rull first .

Srikanth Nakirtha

@Srikanth Nakirtha

sunil nadar

@sunil nadar

I thaught this is a Investment platform.

Aok Yadu

@Aok Yadu

this article is loaded with Hatred for India, Hindus and Modi

Aok Yadu

@Aok Yadu

this article is loaded with Hatred for India, Hindus and Modi

sunil nadar

@sunil nadar

I thaught this is a investment platform

Pravesh Kumar

@Pravesh Kumar

Keep your views on investment,  why you people are publishing anything political and polarized.

Venkat Mangalore

@Venkat Mangalore

A hate article. Not required in an investing portal. Please remove such divisive article and keep the sanctity of the site